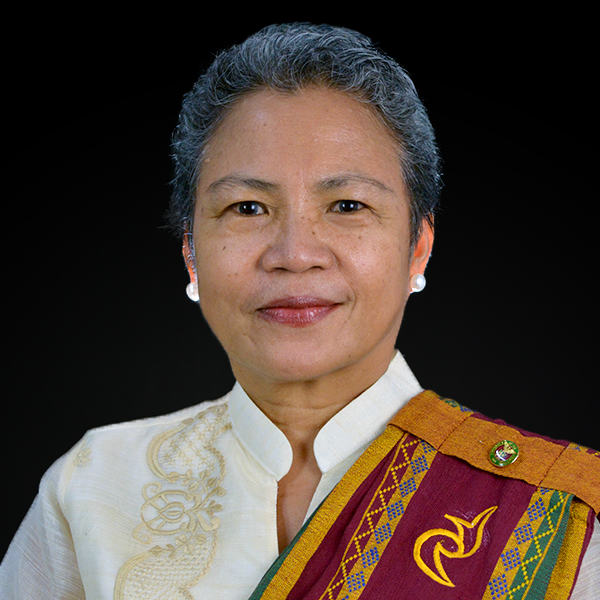 Prof. Aleli B. Bawagan, PhD
Vice Chancellor
A Professor 8 at the Department of Community Development of the College of Social Work and Community Development (CSWCD), Vice Chancellor Bawagan teaches undergraduate courses on community development, organizing and development, among others. She also supervises students on field work practicum and is currently director of the College's Doctor of Social Development Program.
The former assistant secretary of the Department of Social Welfare and Development (DSWD), she has a PhD in Education, Major in Anthropology/Sociology of Education from the College of Education at UP Diliman in 2008; a Master in Community Development and Diploma in Community Organizing, both obtained from the CSWCD in 1993 and 1991, respectively. She earned an undergraduate degree in Chemical Engineering from the UP College of Engineering in 1980.
She received the UPD Centennial Professorial Chair in June 2016 and the CSWCD Service Award in February 2015. Her latest research is "Community Education and Learning Tourism Destinations: Case of Maribojoc, Bohol," co-authored with Mena. M., Gonzalo, R. & Obedicen, V. published in the "Philippine Journal of Social Development," Vol. 12 in 2019.
She is currently a board member of the Assistance and Cooperation for Community Resilience and Development (ACCORD) and a regular member of the National Research Council of the Philippines (NRCP).
– UPDate Diliman. (2020). Meet the new OCES. Retrieved from https://upd.edu.ph/meet-the-new-oces