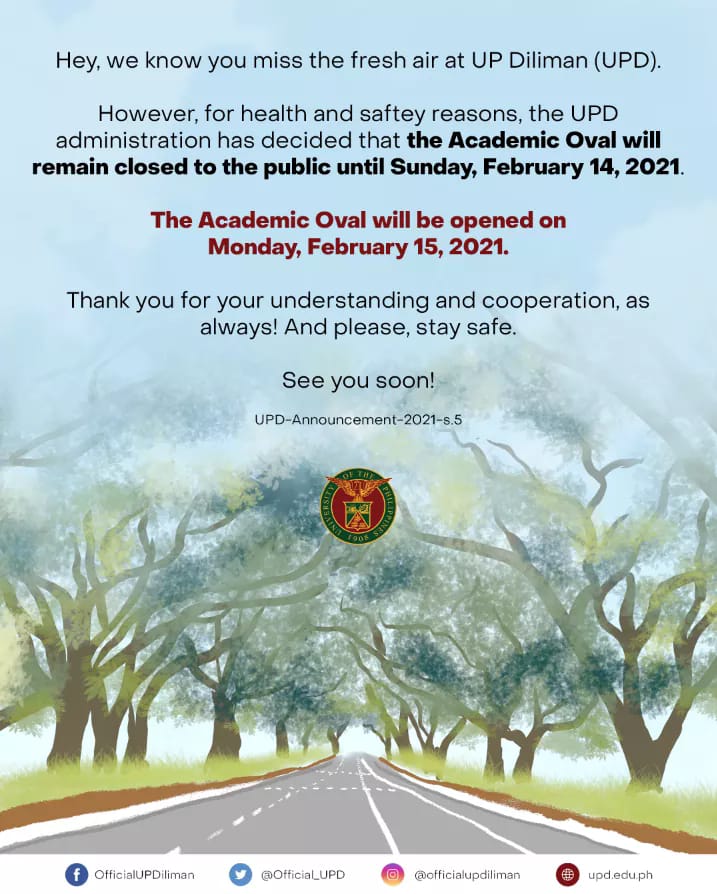 The UP Diliman Administration has decided that the Academic Oval will remain closed to the public until Sunday, 14 February 2021. This was also approved by the UP Diliman COVID-19 Task Force after a careful consideration of the current situation and for the health and safety of all the members of the UP Diliman community.
While we understand that there is a need for open areas especially during these times when we need to stay physically and mentally healthy, we also consider those who are residing and working in campus. The decision also considered those who visit us and use the Academic Oval.
The Academic Oval will be open again to the public on Monday, 15 February 2021.
We thank you for your understanding and cooperation. Please stay safe everyone.